Beautifully hand crafted Kokedama Floats by Crazy Plant People are the perfect addition to your home or as a heart warming gift. Made from Premium Australian Pine Wood each Kokedama Float goes through a rigorous building and inspection process. Find out why you won't find these in retail shops!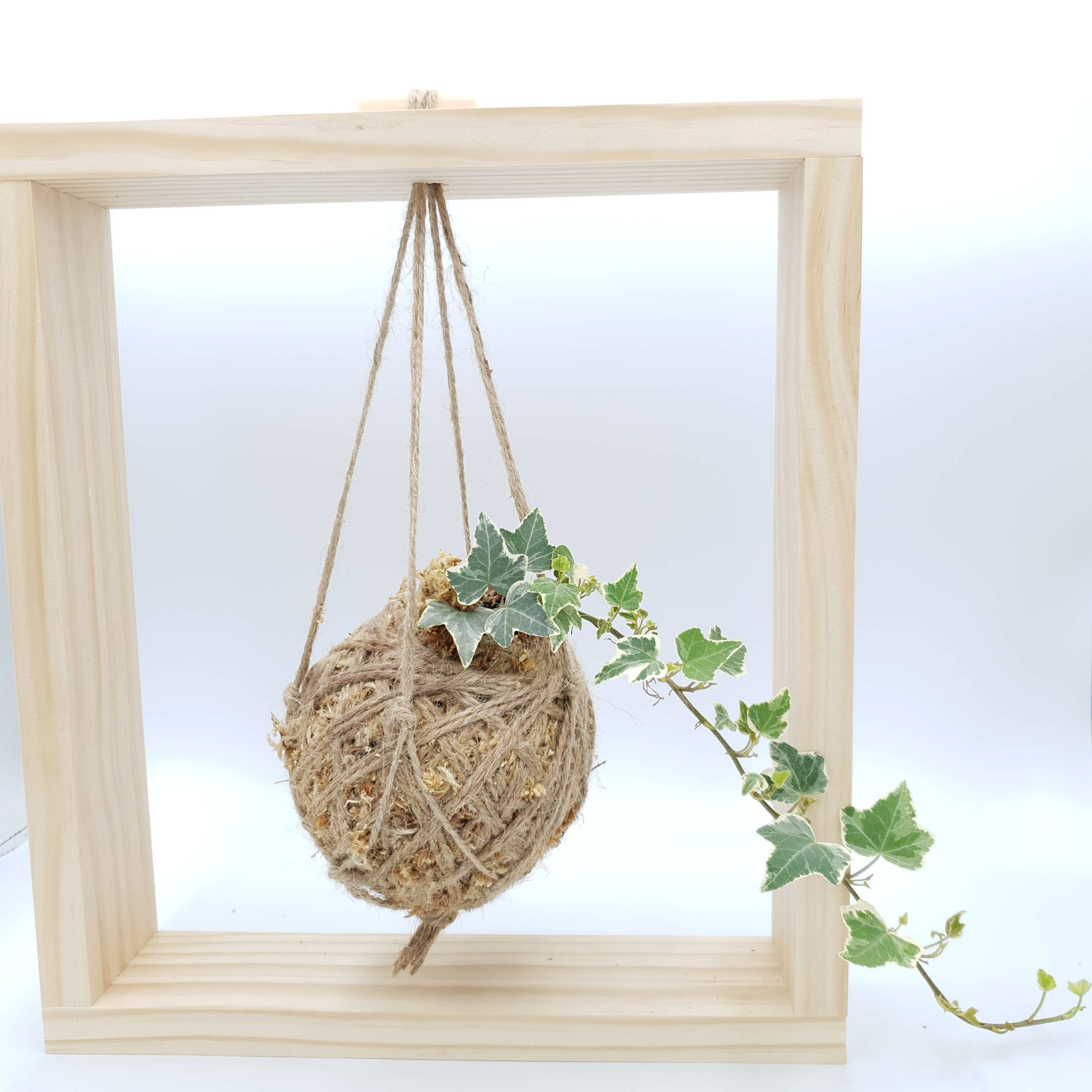 The first notable difference from mass manufactured products is the perfect imperfections of the frame. Made from 'Premium Australian Pine wood' it is built solid from the ground up. The rich light tone is the perfect compliment and frame to your desired plant.
Standing at X by X it is incredibly versatile and can sit comfortably in your living room, bedroom, bathroom or even kitchen. Regardless of where you decide to place these Kokedama Floats, it is sure to elevate the room.
The Kokedama itself is painstakingly wrapped in 'description of string' to establish its unique and beautiful ball shape. Inside the string is 'Premium soil' is used to ensure we give the plant every oportunity to thrive comfortably in its new home.
Coupled with a layer of moss in between to act as insulation, the Kokedama has everything it needs to look good and feel well.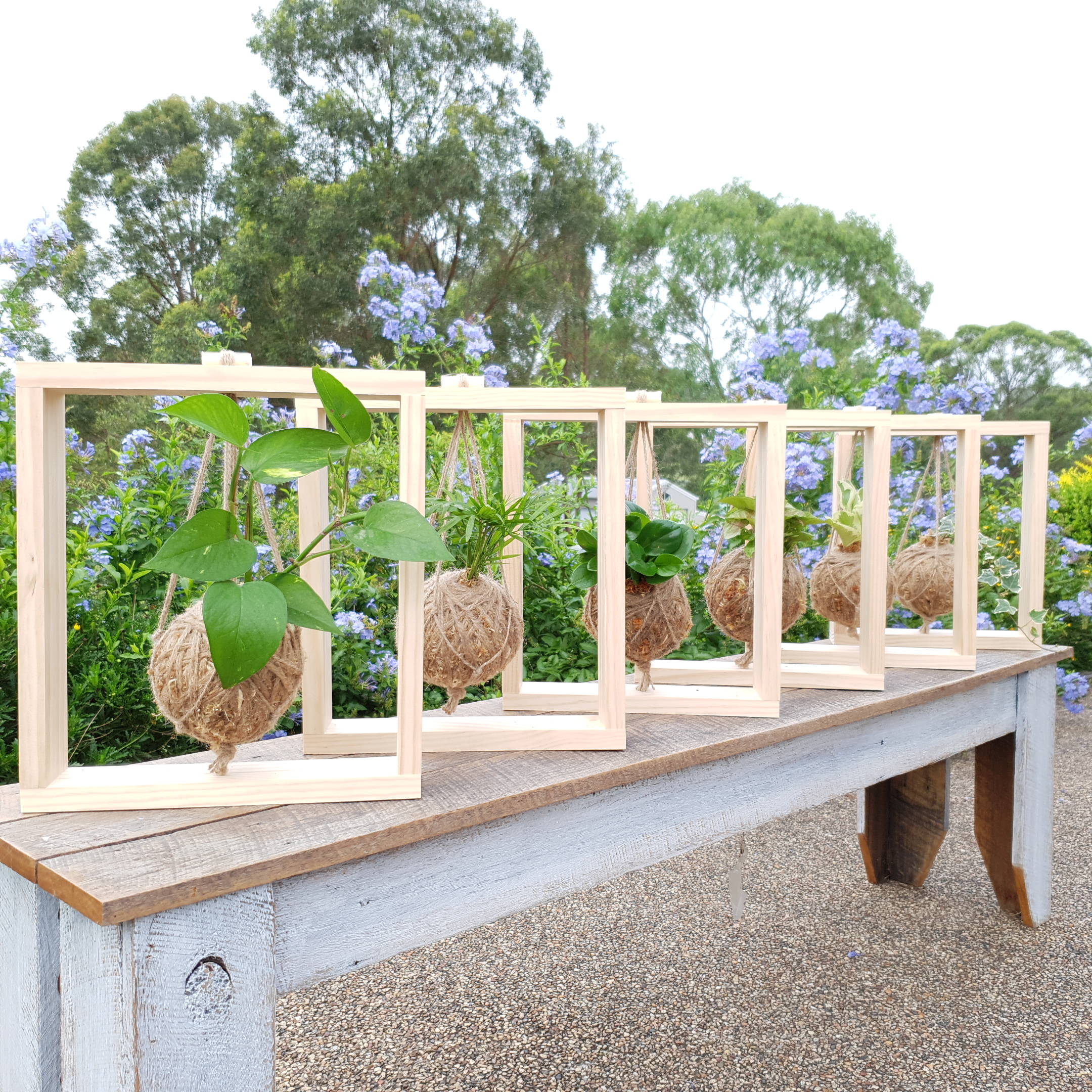 Because of its handmade and intricate nature, we have a limited supply ...